My 37th revolution around the sun has come to an end. At 36, I ran my first half marathon (Kentucky Derby Festival). At 37, I ran 4 half marathons (Urban Bourbon, Disney Wine & Dine, Run the Bluegrass, and Flying Pig). I also ran some new longest runs ever, with a 16-mile run just 2 days before my birthday.
My 38th year started off with a bike ride to take Zoe to school. She was so excited when she saw me getting the bike and trailer out. It was a nice ride, although my tires need air, which made the ride a little tougher. The two of us love to start our day with a bike ride together.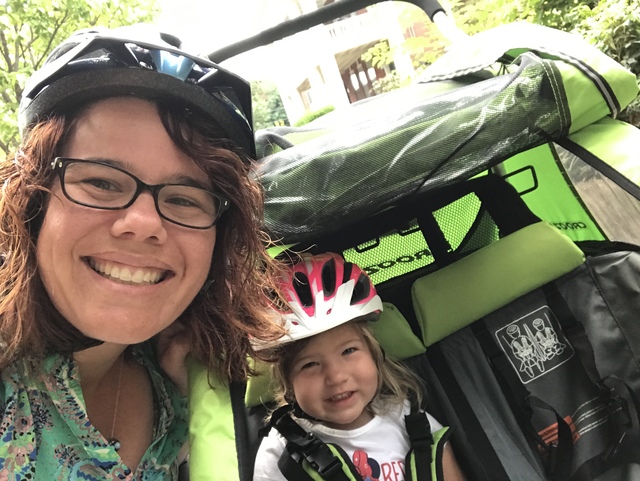 Although Caleb especially was disappointed not to spend the day with me because he had to go to school, I had a good day celebrating with Jon, even if the weather kept us from hiking and the pool. We enjoyed good food, board games, a movie, and excellent company.
After some time with my kids after school, it was time for my Monday night run with the Fleet Feet family. That's right - it was my birthday, but that doesn't mean I'm not marathon training. This meme my friend Erin posted on my Facebook wall couldn't be more accurate -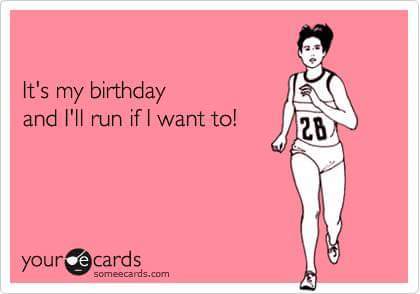 I had a great 6-mile run with Laura and Sandy. We missed the fourth member of the Fabulous Four as Jennifer was in class.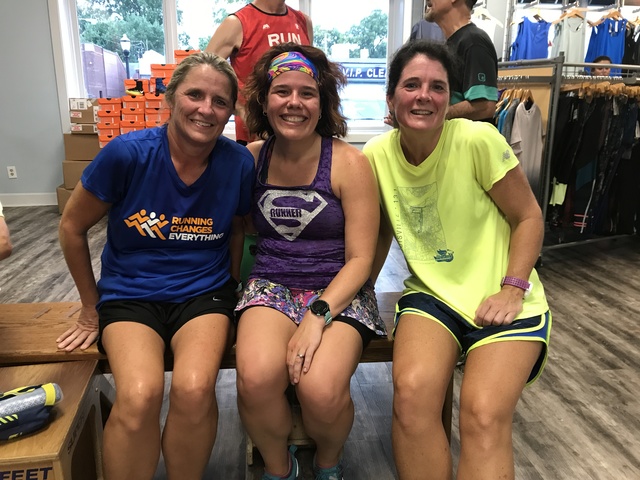 When we came back, Erin at Fleet Feet presented me with a card signed by many of the LDP runners and a gift. I was surprised and appreciative. I am so glad I was able to celebrate my birthday with my running family!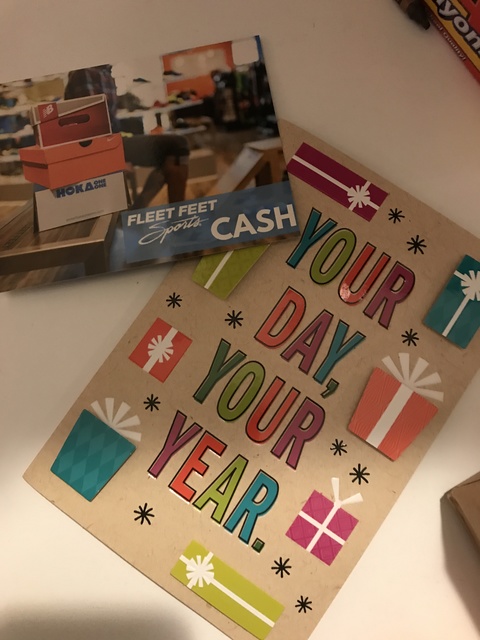 It couldn't end there though. Next up was going out to dinner. Samantha and Cristin waited (somewhat) patiently after their 4-mile run for me, and then we headed over to meet Jennifer at Taco Luchador. We met up with 4 other members of the Fleet Feet family and enjoyed tacos and drinks together. The 4 of us stayed late talking and having a great time. Jennifer gave me a pair of Goodr sunglasses so that we'll have matching sunglasses as we continue to race together!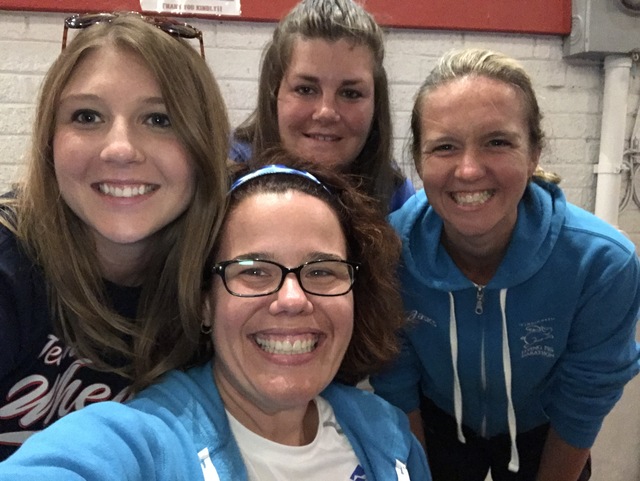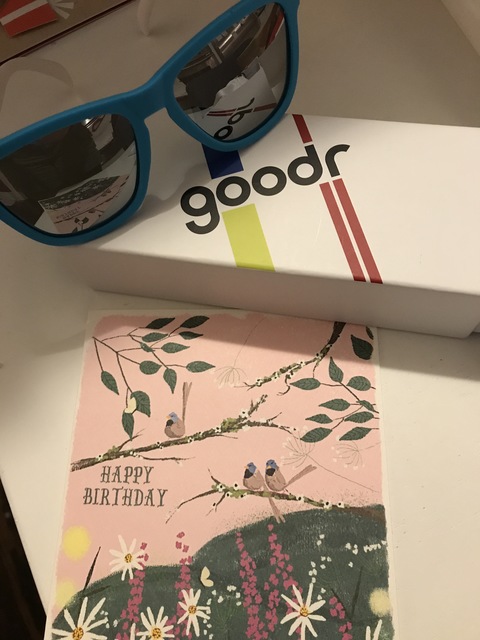 I finally made my way home. I was greeted by a quiet house and some cards from the kids sitting out for me along with presents to open tomorrow. Check out Caleb's awesome writing! (Zoe also did an awesome job tracing her name on the inside of the card from her!) My family is amazing. They let me have my running birthday celebration tonight, and tomorrow we'll go out to dinner, open presents, and have cake and ice cream! I can't wait to celebrate with them tomorrow. (First, a little sleep - and a good OTF workout in the morning!)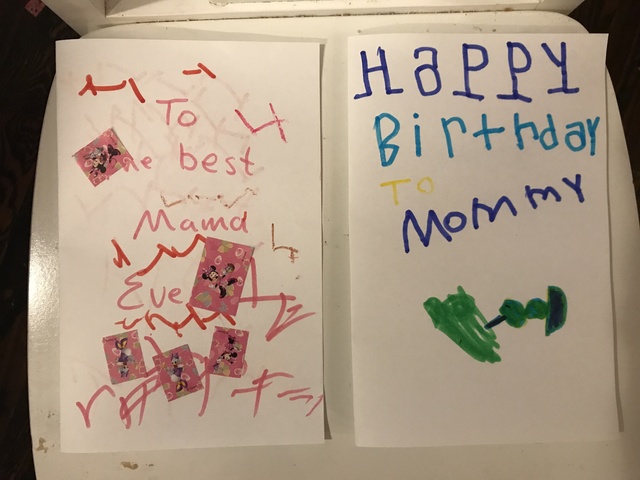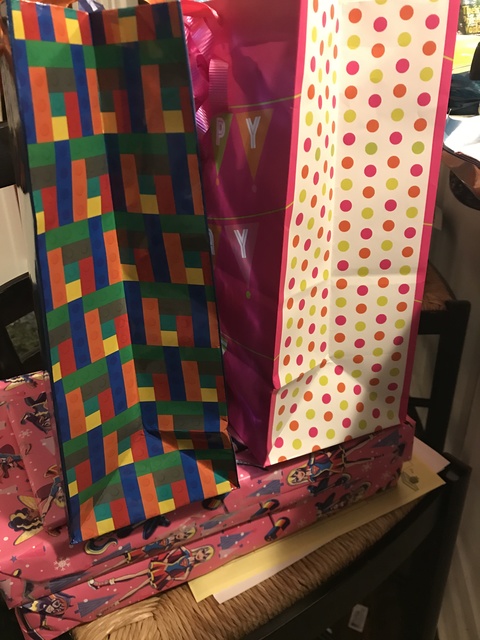 37 was good. As Randy pointed out, "Isn't it great knowing that each birthday you're in better shape than you've ever been in your life?" I can't wait for the adventures awaiting me in my 38th year - running as well as with my family!